Rockin R Self Storage
1205 23rd St Unit 3A, Canyon, TX 79015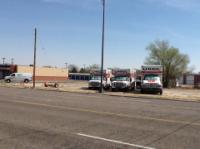 View Photos
Features Available at this Facility:
Servicios en esta ubicación:
Horario
Lunes - Viernes:


8 a. m. - 12 p. m.

/

1 p. m. - 6 p. m.

Sábado:
8 a. m. - 12 p. m.
Domingo:
Cerrado
Horario de acceso al almacenamiento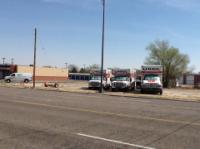 View Photos
Comentarios de clientes
Clasificación:

5.0
Perfect way to store my stuff over the summer.

Jacob S.  |

 Overall Experience 
Available Units
(All Sizes are Approximate)
Medium | 6' x 10' x 8'

Drive Up 1st Floor Outside Level Drivethrough No Climate Rollup
1-2 Bedroom Home (up to 1,200 sq. ft.)
Large | 10' x 20' x 8'

Drive Up 1st Floor Inside Level Drivethrough Climate Rollup
4 Bedroom Home or larger (2,000 sq. ft. & above)

1 Unit Left!

U-Box® Containers for Moving and Storage
We deliver U-Box containers, you pack them up and we store them in our secure warehouse. Load at your own pace! Just give us a call when you want us to pick up or drop off your U-Boxes.